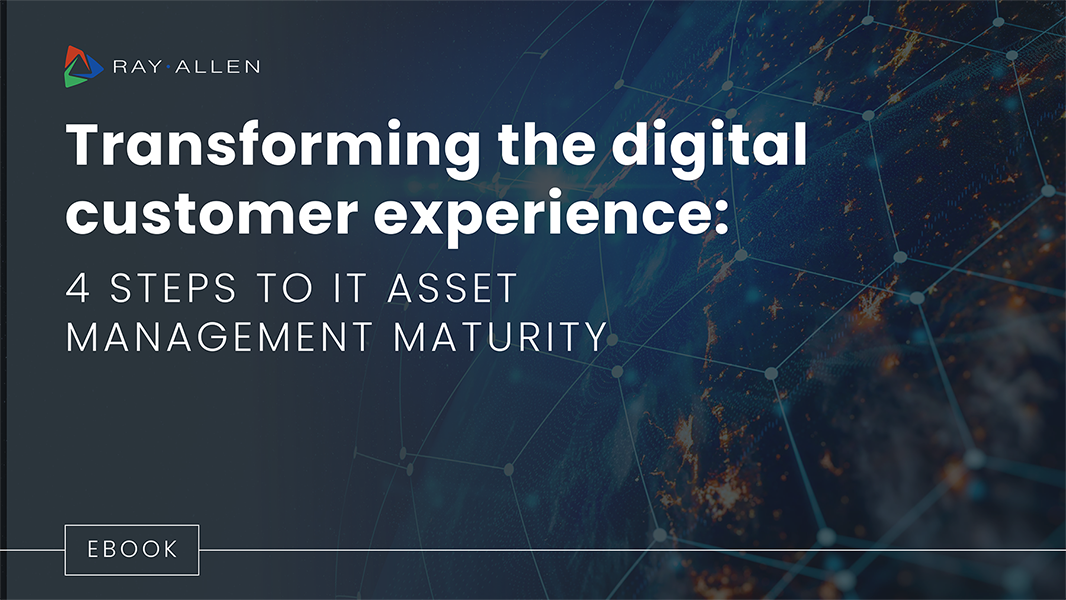 Mature ITAM practices have the power to transform the digital customer experience. The legacy approach of "making do" with spreadsheets, manual processes and siloed data will no longer suffice. Automation, mature ITAM practices and an accurate Unified Source of Truth™ are paramount for success in the digital economy.

By investing in a mature ITAM offering, Service Providers and Value-Added Resellers are investing in the future of their and their customers' businesses.

In RAY ALLEN's latest eBook, learn about the four simple steps you can take to solve your customers' operational issues in an efficient and cost-effective manner, enhance your customer experience and grow your top line.